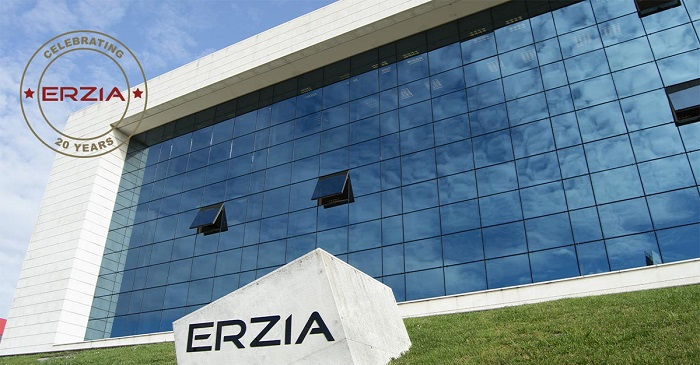 ERZIA Technologies, a full-service RF/microwave amplifier and integrated assembly designer and manufacturer of high-reliability COTS devices, celebrates its 20th anniversary this year. To mark the occasion, the company is launching several new products, expanding its facilities, and exhibiting at one of the industry's main events in 2023 - Satellite 2023 from 13 to 16 March 2023 in Washington, DC.
Over the past two decades, ERZIA has experienced tremendous growth and innovative success, expanding its reach into Electronic Warfare, Aeronautics, Satcom, Radar, and Space industries across the globe. ERZIA's commitment to engineering excellence and product reliability has earned it an enviable reputation of success, having achieved numerous milestones including:
● Working with partners to win the 2022 European Space Forum award
● Enabling instruments roving the surface of Mars to collect soil samples
● Participating in the award-winning Lisa Pathfinder 2020 project
● Construction and sale of the multi-award-winning Santander Teleport
● Roster of remarkable customers, including defense ministries, NASA, and the European Space Agency
"We are proud to celebrate 20 years of providing innovative custom devices for high-performance/high-frequency applications, and to have one of the industry's highest reliability ratings from our customers," said Luis Garcia, CEO of ERZIA. "Our success is a testament to the hard work and dedication of our entire team including employees, partners, and customers. We are grateful for their support and look forward to extending our success for many years to come." Looking ahead, ERZIA has ambitious plans for the future. Continuing to invest in research and technology development to bring new and exciting radiofrequency and microwave devices, including the NewSpace market. ERZIA will also focus on strengthening partnerships and fostering new relationships within the industry. This year the company will be exhibiting at Satellite 2023 in DC, AOC in Bonn, Germany, IMS in San Diego, and EMW in Berlin, Germany.
"We are excited about the opportunities that lie ahead," said David Diez, ERZIA's Managing Director. "As we celebrate this milestone, we look forward to continuing to deliver the technology innovation and reliable performance ERZIA is known for. In fact, this year we are launching several new lines of products and have expanded our manufacturing facilities into a new building facing our headquarters. Thank you for your trust and support of ERZIA over the past 20 years."