China will launch the three astronauts of the Shenzhou XV mission to the space station on Tuesday night, according to a program official.
Ji Qiming, assistant director of the China Manned Space Agency, said at a news conference on Monday morning at the Jiuquan Satellite Launch Center in northwestern China that the crew members — Major General Fei Junlong, Senior Colonel Deng Qingming and Senior Colonel Zhang Lu — are scheduled to ride on board the Shenzhou XV spacecraft that will be lifted by a Long March 2F carrier rocket at 11:08 pm from the Jiuquan center in the barren Gobi Desert.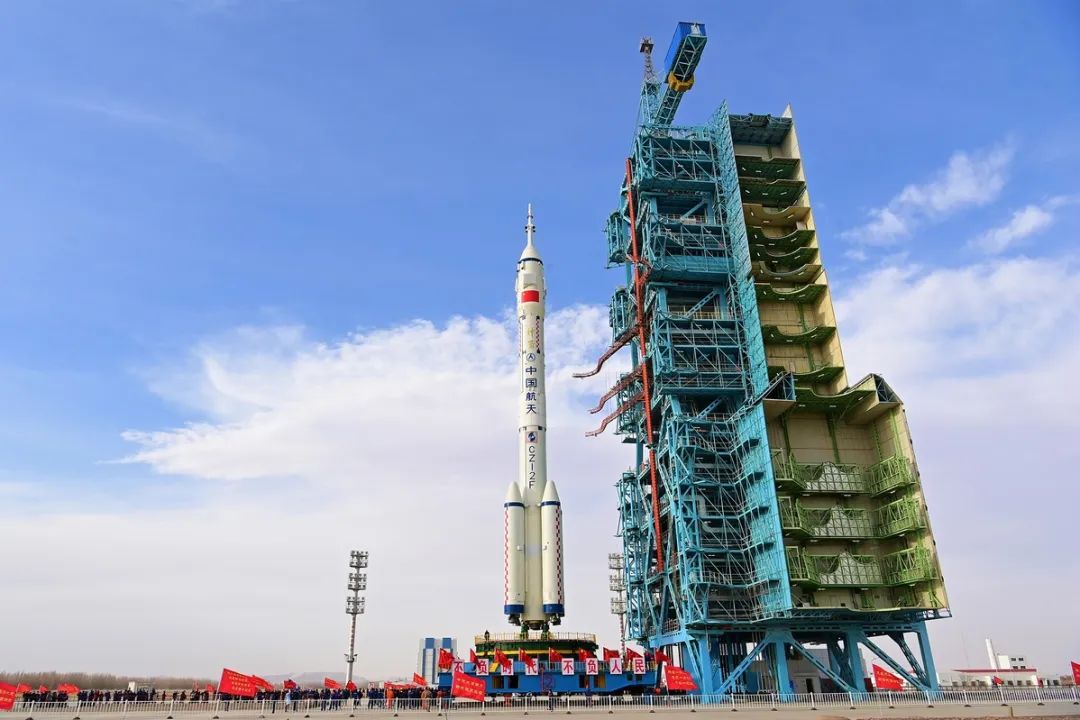 ▲ A photo taken on Nov 21, 2022 shows China's Shenzhou XV manned spacecraft and a Long March 2F Y15 rocket being transferred to the launch area. Photo by Wang Jiangbo/For chinadaily.com.cn
The rocket will soon be filled with propellants at the service tower, according to the official.
The Shenzhou XV crew is to stay inside the Tiangong space station for six months and is scheduled to return to Earth in May. They will carry out three to four spacewalks during the mission to mount equipment outside the station, he said.
Their major tasks include unlocking, installing and testing 15 scientific cabinets; conducting more than 40 scientific experiments and technological demonstrations; and carrying out six cargo orbital deployment operations, Ji said.
Fei's team will make the first in-orbit shift with the three Shenzhou XIV crew members, who have been orbiting the mother planet for nearly six months. The Shenzhou XIV astronauts are expected to fly back to a landing site in the Inner Mongolia autonomous region within a week following the Shenzhou XV's arrival, the official noted.
Ji also said that several nations have proposed to China that they wish to send their astronauts to the Tiangong space station. China is negotiating with relevant parties on this matter and is actively preparing training work for foreign astronauts, he added.
Currently, the Tiangong station consists of the Tianhe core module, the Wentian and Mengtian lab modules, the Shenzhou XIV spacecraft as well as the recently arrived Tianzhou 5 cargo ship.
With an overall weight of nearly 100 metric tons, Tiangong is one of the largest space-based infrastructure mankind has ever built and deployed in outer space. It is expected to operate in a low-Earth orbit about 400 kilometers above the ground for about 10 years and will be open to foreign astronauts in the near future, space officials have said.