Surface Mount
Home > Products > High Power RF Terminations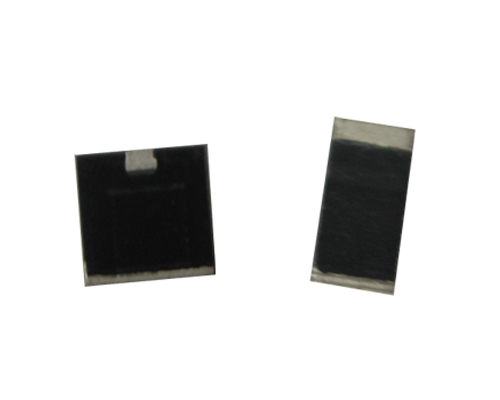 Features
• Nominal Impedance: 50 Ω
• Resistive Tolerance: ±5% standard; ±2%, ±1% available
• Power Rating: 5W-250W
• Frequency Range: DC-18GHz
• Operating Temperature: -55℃ to +150℃
• Temperature Coefficient: <150ppm/℃
• RoHS Compliant

Surface Mount E-Catalog
Product Guide
Product Description
Part Number
Power Rating (W)
Frequency Rang (GHz)
VSWR (Max.)
Dimensions (mm)
OutlineDrawing
L
W
H
A
B
C
ST50N-10-203A
10
DC-3
1.20:1
2.54
1.27
0.6
0.8
0.5
N/A
Figure 1
ST50-10-701A
10
DC-18
1.35:1
2.54
1.27
0.6
0.8
0.6
N/A
Figure 1
ST50N-10-206B
10
DC-3
1.20:1
2.54
1.27
0.6
1.27
0.4
0.6
Figure 2
ST50N-20-308A
20
DC-3
1.20:1
2.5
5.0
1
2
1.5
N/A
Figure 1
ST50-20-406A
20
DC-18
1.35:1
2.5
5.0
0.6
0.9
0.5
N/A
Figure 1
ST50N-20-310B
20
DC-3
1.20:1
2.5
5.0
1
2.5
0.5
0.9
Figure 2
ST50N-20-410B
20
DC-4
1.20:1
2.5
5.0
0.6
1.4
0.5
0.8
Figure 2
ST50N-80-316B
80
DC-3
1.20:1
6.35
6.35
1.0
1.35
0.9
0.9
Figure 2
ST50N-100-330B
100
DC-3
1.20:1
6.35
6.35
1.0
1.27
0.76
1.0
Figure 2
ST50N-100-503A
100
DC-3
1.20:1
5.7
8.9
1.0
1.5
1.1
N/A
Figure 1
ST50N-150-323A
150
DC-3
1.20:1
6.35
9.5
1.0
1.4
1.0
N/A
Figure 1
ST50N-150-306A
150
DC-3
1.25:1
9.5
6.35
1.0
1.2
1.0
N/A
Figure 1
ST50N-150-701A
150
DC-3
1.20:1
9.5
6.35
1.5
1.6
1
N/A
Figure 1
ST50N-250-525A
250
DC-3
1.20:1
9.5
9.5
1.0
3.0
1.1
N/A
Figure 1
ST50N-250-011A
250
DC-2.5
1.20:1
9.5
9.5
1.5
1.6
1.0
N/A
Figure 1
*Customized products are available, please consult with Kete.
High Power RF Terminations are used as balance resistors on allotter or as absorption edge in hybrid and coupler. They feature broadband frequency, low VSWR, excellent capacity in anti-pulse and anti-burnout etc.
Kete Microwave manufacturers chip terminations on AlN, BeO or Alumina in Surface Mount configurations.
SMD serial high power terminations rated power 5W-250W. All resistive components are in compliance with RoHS Compliant. Engineers are welcome to contact us and we will design a custom high power surface mount termination to your exact specifications. The applications of high power resistor include splitters, combiners, power divider, termination etc.